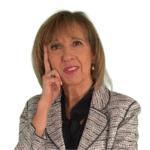 Talk 1: "Chronic Stress and Ovulatory Dysfunction"
Talk 2: "Steroid Hormones and their actions in the Woman's Brain."
Prof. Dr. PILAR VIGIL, married, 4 children, is a Medical Doctor specialized in Gynaecology and Obstetrics and holds a PhD in Biological Sciences from the Pontifical Catholic University of Chile.
Dr. Vigil had her post graduate training at the Texas Institute for Reproductive Medicine & Endocrinology, United States, and at the Royal Women's Hospital in Melbourne, Australia, in the area of human reproduction where she started a lifelong collaboration with doctors John and Lynn Billings and Dr. James Brown.  This collaboration and friendship lasted for about 30 years, until they passed away. She has been working in this field to the present day, achieving world-wide renown. Professor of the Faculty of Biological Sciences of the Pontifical Catholic University of Chile she has lectured widely over 30 countries in the five continents.
Currently, Dr. Vigil who has an active clinical practice, is fellow of the American College of Obstetricians and Gynecologists, member of the Pontifical Academy for Life, President of Teen STAR International and member of WOOMB International (World Organization of the Ovulation Method, Billings), as of various other scientific and professional societies. She has published more than 180 articles in scientific indexed journals and was awarded the Colegio Médico de Chile A.G. (Chile) prize, among others, for her scientific effort and commitment to the community.
For ten consecutive years, Dr. Vigil has been listed by the media among the leading women in Chile.