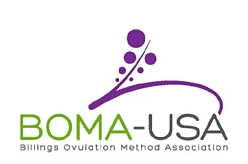 Help patients get pregnant, calculate their conception date, postpone pregnancy or monitor their health.​
Foundational Training for Medical and Allied Health Professionals or
Advanced Fertility Awareness Teachers.
In support of improving patient care and provider access to education, BOMA content for the advanced applied reproductive physiology course is accredited through the American Academy of Family Physicians (AAFP) and provided through VitaeCME to offer continuing education for medical providers.  When reporting credits to your professional licensing body VitaeCME should be entered as the CME provider.  BOMA continues to maintain and direct all the activity content and education that is offered in the courses.
The continuing education activity for nurses is offered for the Billings Ovulation Method® teacher training course through BOMA-USA. The CNE was approved by the Mississippi Nurses Foundation, INC., which is accredited by the American Nurses Credentialing Center's Commission on Accreditation.
"I took the teacher training for the Billings Ovulation Method and it was so enriching to my personal and professional life.
I am a pediatric nurse practitioner and only have delved into natural fertility signs a little with patients in clinic. I have used Billings for 5 years in marriage and have never practiced it fully until now. The teacher instruction, readings and PowerPoints opened my eyes to the intricacy and wisdom in a woman's body that I still haven't yet appreciated!
With this training I am now more comprehensive in my gynecological education around menarche, irregular bleeding and pregnancy prevention. I am completing my practicum now and as receiving the guidance needed to be competent and confident in my Billings teaching and assessment of charting. I think the Billings method is very applicable, and patients I see are looking for reassurance of cycle irregularities or natural methods to address health. Through the Billings lectures, Billings writings and my own use of the method, I feel very confident that the Billings Ovulation Method is efficacious and needed for holistic patient care." 
Tiffany Magallanes, MS, CPNP
Pediatric Nurse Practitioner
Reasons you should consider this training:
 

Approved for CME and CNE's
Foundational science used by most Fertility Awareness Based Methods (FABM's).




Authentic science of the Billings Ovulation Method. 
​

History of reproductive science's pharma-technological development.
A diagnostic tool for restorative reproductive medicine (RRM). 





A rapidly growing field of medicine, focused on treating the 

root cause. 





Patients prefer natural solutions for their health and wellbeing. 
Expand your practice with a documented natural solution for achieving or avoiding pregnancy


​ 

Bill insurance for these services
Watch 2 minute video to learn more about these comprehensive courses…
Full Content includes:
Advanced Applied Reproductive Physiology
Billings Ovulation Method® Teacher Training
Clinical Case Studies
This is remote, online training combined with live Zoom sessions, one-on-one mentoring, hands-on charting, self-reading and direct feedback to you from a certified trainer.   
Excerpts from the Detailed Course Library
Testimonial
​Dr. Danielle Koestner, D.O. – Testimonial
Family Practice Physician, Billings Ovulation Method®​ and FEMM Medical Consultant

​Learn how an unplanned teen pregnancy fueled Dr Koestner's passion for preventing unplanned pregnancy. How did her approach change after treating patients with conventional contraceptive technology? She contrasts the effectiveness of restorative reproductive medicine against this conventional approach from the patient's perspective. 
How to Make Observations
Kristin Putnam
Billings Ovulation Method® Certified Teacher
​
​Kristin will demonstrate how a fertility awareness method such as the Billings Ovulation Method® is taught to the client. This part is both an art and a science. She highlights the importance of details that are frequently overlooked.
Determining Patterns of Fertility and Infertility
Santiago Molina, MS
Professor of Anatomy and Physiology, BOMA-USA Certified Teacher and Trainer
​
How does a woman with frequent discharge identify her basic infertile pattern? How can couples who are trying to avoid pregnancy limit their time of abstinence? The key is identifying patterns, and Santi simplifies how to help the client's chart reflect her hormone levels.  ​
A Historical Perspective of Reproductive Science
Craig Turczynski, Ph. D
Reproductive Physiologist, Director of Strategy and Scientific Affairs BOMA-USA
​
How did reproductive medicine get to where it is today? You will learn when reproductive science became dominated by the pharma-technological approach, the personal stories behind the developmental milestones and who were the early pioneers of a restorative approach. Includes a discussion about future research needs.
"The Billings Ovulation Method® is a safe, simple, scientific way of understanding and appreciating your fertility.  It is a great help to my patients whether they are trying to achieve or avoid pregnancy or trying to address hormonal issues."
Clint Leonard, MD, OB/GYN


www.morningstarobgyn.com
Gilbert, AZ
"When I took the Billings class, I had been previously trained in other methods.  I was also a board certified OB/GYN.  I presumed I already knew everything, which was an unfortunate error. I was overwhelmed with new ideas about Natural Family Planning.  I was surprised at the scientific quality of the material.  I would strongly recommend this course to anyone who wants to be well versed in scientific methods of Natural Family Planning."
Patrick James Baggot M.D., OB/GYN
Los Angeles, CA
"The Billings Method™ is simple and easy to teach and learn.  The method has helped my patients achieve pregnancy and correct ovulation disorders.  I love the science behind The Billings Method, and my patients who aren't familiar with it are presently surprised to learn about their bodies."
Dr. Kathy Wood M.D.
F.A.C.O.G OB/GYN

Frisco, Texas
Scholarships are Available:
LIMITED SPECIAL:

All qualified medical, nursing or allied health professional student in the U.S. are eligible for a substantial scholarship.
This scholarship is only available for a limited time.
If you are a student currently enrolled in a medical or allied health training program in the United States, pleaes CLICK HERE and complete the short application.
You can also contact Craig@boma-usa.org with questions.
If approved you will receive a special coupon code to use when you purchase the course.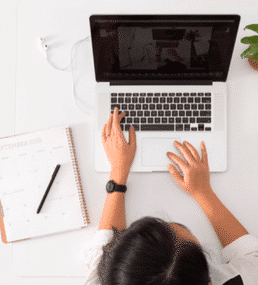 Summary of Training Included
Section 1: Advanced Applied Reproductive Physiology ($350)
Foundational Science of Fertility Awareness and a scientific overview of the Billings Ovulation Method®
Section 2: Billings Ovulation Method®
Teacher Training Course for Health Professionals ($750)
Official training for teaching the method to patients.
Section 3: Clinical Case Studies
Hear case studies showing how the method contributes to the diagnosis and treatment of the patient
If you have any questions, please reach out to me, Craig, at Craig@boma-usa.org

Craig Turczynski, Ph.D.
Director of Strategy and Scientific Affairs
BOMA-USA
Billings Ovulation Method® Association