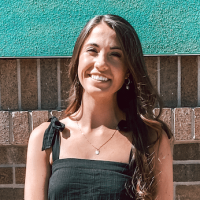 How Nutrition Impacts Cycle Patterns
Ginny is a registered nurse and certified FEMM instructor who is passionate about women's health and nutrition.
To further her research and education, she is currently pursuing her master's degree in human nutrition and functional medicine at the University of Western States. 
She was previously the clinical care manager for a women's health organization. Working directly with clients and physicians, Ginny realized an immense need to incorporate nutrition and lifestyle education into patient care to address patients' health issues, increase their overall health and improve their cycles and fertility.
To address this need she recently launched her own hormonal health coaching business, The Women's Health RN, where she teaches women not only how to track their cycles and understand what they indicate about their hormonal health but also how to make nutrition and lifestyle changes to support healthy hormonal activity, fertility, and overall health!